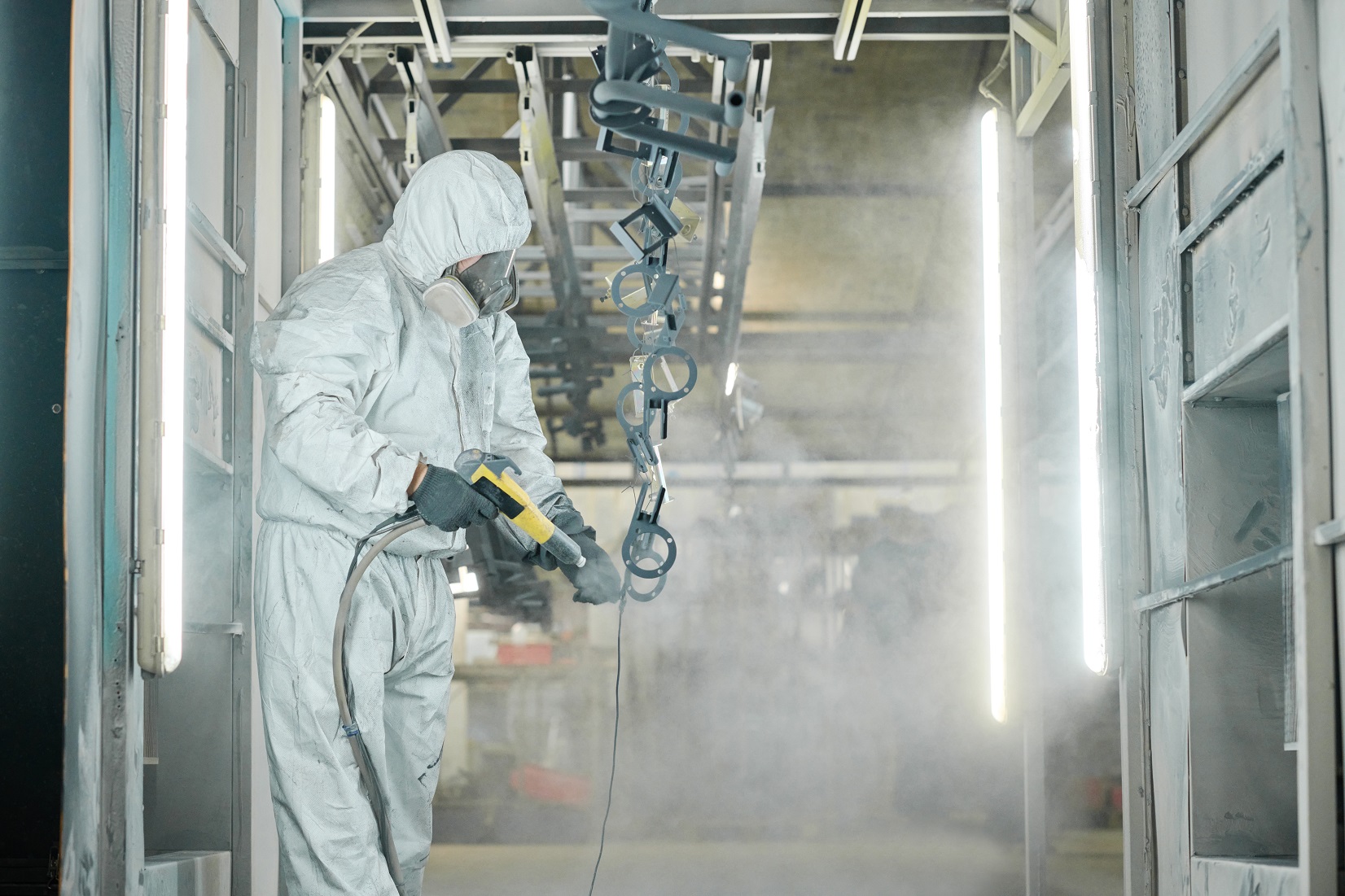 The Secrets of Powder Coating Removal
Before we tell you all about powder coating removal, let's talk first about powder coating and what it's made of.

What is powder coating?
This method of dry finishing exteriors and equipment became popular in North America around the 60s, and now more industries use powder coating for an excellent paint finish. The top advantages of dry finish are its high durability, better aesthetic finish, and an overall improved environmental impact. Powder coating is the number one choice of most construction companies and big industrial names due to its protective factor in physical buildings. It is also highly versatile in terms of decorative finish.

What is it made of?
The process of powder coating primarily involves mixing polymer resin with curatives, color pigments, leveling agents, flow modifiers, and other additives. These ingredients are also mixed and cooled into a powder akin to flour—we won't bore you with the entire curing process.
This powder is now sprayed using electrostatic spray deposition or (ESD) using an application method through a spray gun. This curated application method is one of the reasons powder coat removal is best left to the experts.

Is it hard to remove?
Because powder coating is partly made of polymer, which makes it highly durable and tough, it can be challenging to pull off a successful powder coating removal. You have to remember that powder coating offers more than liquid paints can offer in terms of durability, longevity, and finish. Plus, the application method is more efficient than using paint brushes and getting splatters all over your clothes.
Here are some reasons why we would recommend the removal of powder coating:

• Need to fix a mistake. What makes powder coat removal challenging is that when you make a mistake, which is natural of course, you're bound to want to redo the powder coat. This is easier said than done.
If you've just started doing powder coating yourself and are new to this painting application method, you might make a mistake or two on your first try. The finish may not be as aesthetically pleasing as you were hoping or as precise. This is why you need to call us right away to help you fix this mistake.

• Need to renovate or redo a project. Maybe it's small metal parts, heavy equipment stripping, or the exterior of a building structure—whatever it is you're dealing with, call Minutemen Mobile Blasting for expert and efficient powder coat removal. In the same manner that powder coating requires specific tools, specific tools are also needed for its removal.
At Minutemen Mobile Blasting, we use the best in paint stripping and powder coating removal. You might just be doing a simple home renovation project or retouching your 60-footer catamaran before a big trip to the Bahamas. Still, it's best to leave this matter to those with the right equipment and expertise.

At Minutemen Mobile Blasting, LLC…
We are just a call away, and we've made our services even more catered to your every need. You don't have to worry about the location since, with dustless mobile blasting, no matter the place; it will be entirely safe for you and everyone around to work on your project. Call us today, and let's talk about how we can help your next project!