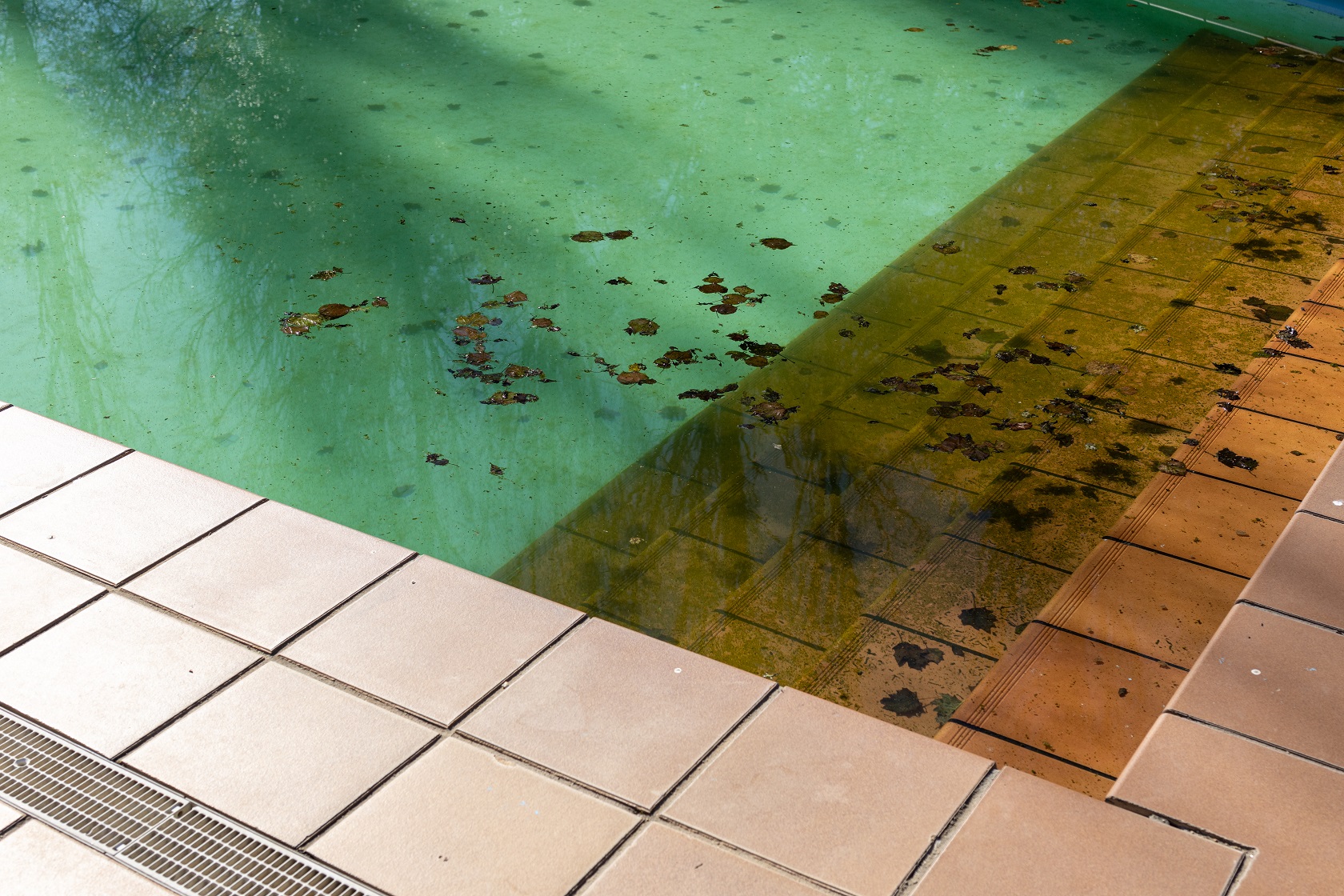 Pool Tile Cleaning: Debunking the Myth of Draining Your Pool
Keeping your pool tiles clean is essential for preserving the look and functionality of your swimming pool. Over time, calcium buildup, algae, and stains can accumulate on pool tiles, making them look unsightly and potentially affecting the pool water quality. The question arises – do you have to drain the pool to clean the tiles effectively? In this article, we will debunk the myth of draining the pool for tile cleaning and introduce you to a better and more eco-friendly solution – dustless mobile blasting.

The Myth of Draining the Pool
Many people believe draining the pool is necessary for thoroughly cleaning the pool tiles. While it can be easier to scrub the tiles when the pool is empty, draining the pool is not only time-consuming but also a wasteful use of water. Plus, the truth is that alternative, more efficient solutions are available for cleaning pool tiles without having to drain the pool.

Alternative Solutions for Pool Tile Cleaning: Dustless Mobile Blasting
Dustless mobile blasting is a highly effective and environmentally-friendly method for cleaning pool tiles without draining the pool. Minutemen Mobile Blasting, LLC uses advanced equipment and technology to quickly remove calcium buildup, algae, and stains from pool tiles, all while conserving water. The benefits of dustless blasting over traditional methods include reduced mess, minimal dust, and faster results. By choosing dustless mobile blasting for your pool tile cleaning needs, you save time, money, and resources.

Professional Dustless Mobile Blasting Services
Minutemen Mobile Blasting offers a range of professional dustless mobile blasting services, perfect for businesses and individuals with various cleaning needs. Whether you own a home, automotive, marine, or industrial business or require services for vehicles or machines, our professionals can deliver outstanding results backed by years of experience.

Specific Mobile Blasting Services Offered
Aside from our superior pool tile cleaning service, Minutemen Mobile Blasting provides a wide variety of mobile blasting services, catering to numerous cleaning requirements. Some of our other popular services include:
Benefits of Choosing Minutemen Mobile Blasting
When you choose Minutemen Mobile Blasting, LLC for your cleaning needs, you're investing in experienced professionals, eco-friendly techniques, and fast service. Our team is dedicated to providing the best results and customer experience. We take pride in ensuring your satisfaction and preserving the environment by minimizing water waste through our dustless blasting process.

How to Get Started with Mobile Dustless Blasting Services
If you're ready to experience the efficiency and effectiveness of Minutemen Mobile Blasting, LLC services, visit our website. Browse through our range of services and book the one that best suits your requirements for residential, commercial, or industrial cleaning applications.

Final Thoughts
There's no need to drain your pool to clean the tiles. With dustless mobile blasting and the expert services provided by Minutemen Mobile Blasting, LLC, you can achieve impressive results by saving water, time, and effort on outdated methods. Preserve your pool's beauty and maintain a clean and safe environment by choosing Minutemen Mobile Blasting, LLC, for all your cleaning needs. Visit our website today and take the first step towards a cleaner, more eco-friendly future by contacting us today.