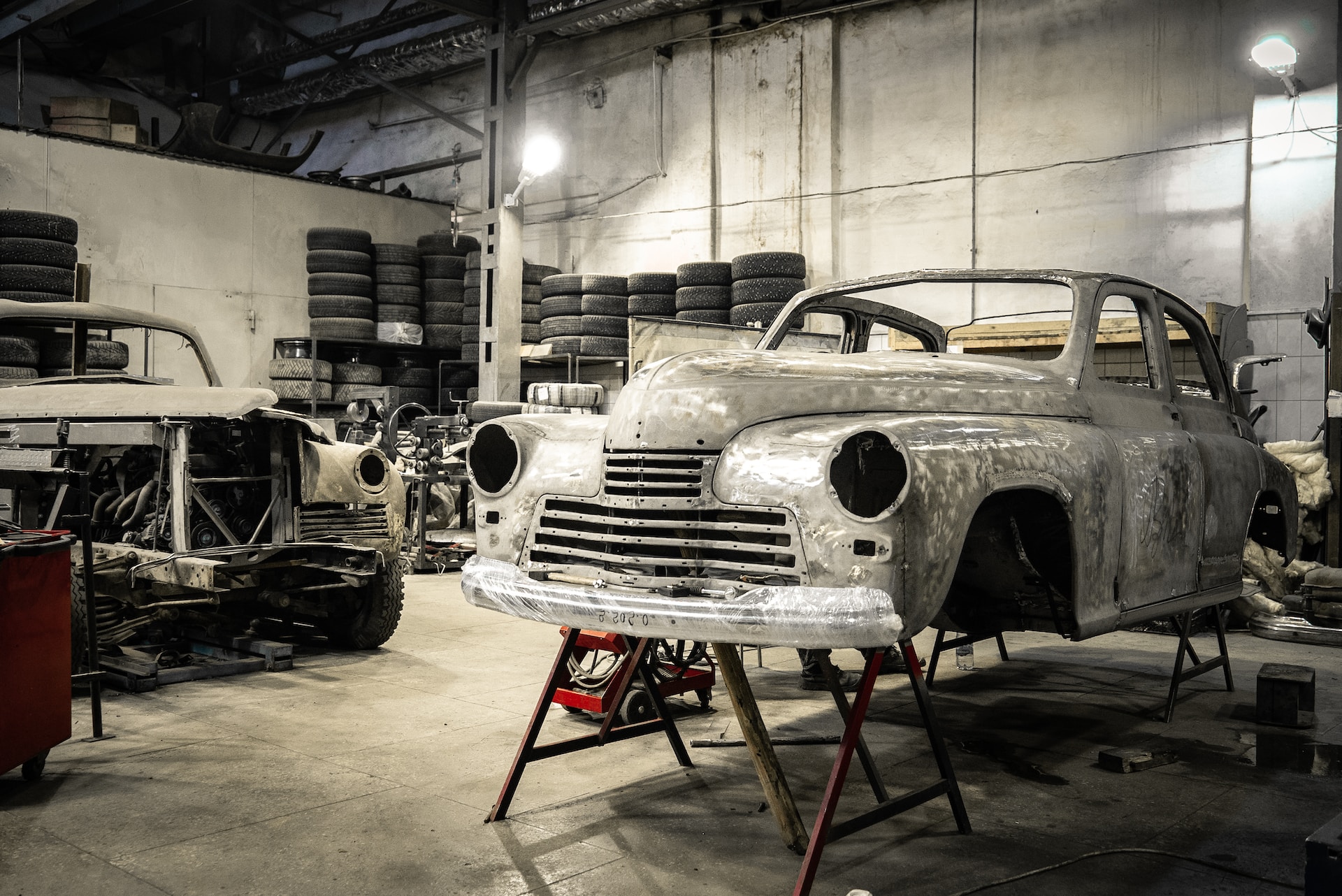 Can Auto Body Shops Offer Rust Removal Services?
We've all been there: you can take good care of your car and have it washed, detailed, and regularly maintained — only to wake up one day and see a rust spot or two on the vehicle body. This won't be very pleasant, especially if you feel like you've done everything you're supposed to do to protect your car and keep it as rust-free as possible. Fortunately, you don't have to worry since there are several ways to get rid of rust and keep corrosion at bay. One of these is to bring your vehicle to a trusted body shop that offers a professional rust removal service.

Why Rust Has to Be Removed
Before we proceed, let's first talk about why rust on car bodies has to be removed ASAP. Many car owners tend to ignore rust spots and rust patches, particularly if they're small enough not to be an eyesore and if they don't affect how the car looks and functions.
However, if you ask any rust removal service provider, they'll tell you that ignoring the issue is a bad idea. This comes from the fact that, when left unattended, rust can quickly spread throughout the entire car, causing it to lose its structural integrity and making it look old and unsightly.

Bring Your Car to a Body Shop
Many body shops nowadays offer a rust removal service, and they've invested in modern tools and equipment that help them remove rust from automotive surfaces within the ideal time frame. Of course, many body shops don't just stop at rust removal; once the car body has been stripped of rust spots and patches, as well as its clear coat and paintwork, the shop can then proceed with repainting your car with your desired color and texture.

Take the Not-So-DIY Route
If you don't have the time to take it to a body shop, don't worry! Modern innovations have made it possible for rust removal to be done at home or anywhere else. Simply look for a mobile abrasive blasting company that offers a mobile rust removal service, schedule an appointment with them, and let them handle the job of stripping rust spots and patches from your vehicle.
Also, this option is ideal for those working on project cars that aren't yet roadworthy and, therefore, can't be safely driven over to an auto body shop. Even if your vehicle is perfectly roadworthy, using a mobile rust removal service can also be a great idea if you want to be more hands-on with the car care process.

Get in Touch with Us
Removing rust should be a priority if you want to keep your car beautiful at all times and make it last longer. If you'd like to know more about the automotive rust removal process, or if you're looking for companies that can help you do rust removal at home, feel free to call Minutemen Mobile Blasting, LLC.
We use a dustless blasting method to remove rust spots and patches from cars safely and efficiently and get them ready for repairs and repainting. Learn more about our professional rust removal service, as well as the other automotive, marine, industrial, and residential services we offer, by giving us a call today!