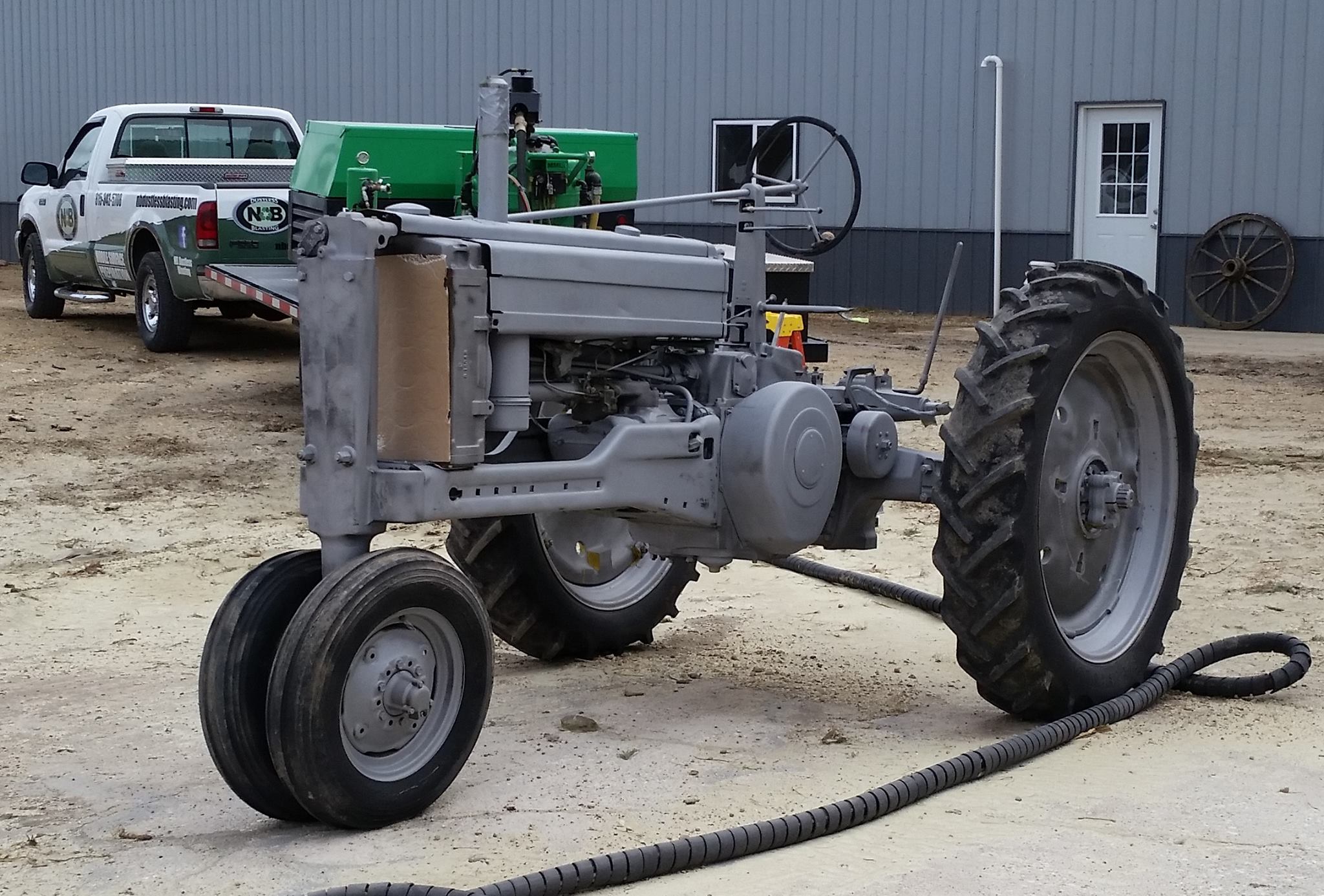 Powder Coating Removal: Methods That People Commonly Use
Generally used as a metal finish for industrial and construction equipment, automotive parts, and other hardware, powder coating is a valuable protection from corrosion and other wear. But when it gets damaged or outdated, it needs to be removed—and that's where things get tricky.
Well, lucky you're here! We're going to discuss different powder coating removal methods and save you some time.

Traditional Methods for Removing Powder Coating
When it comes to powder coating removal, there are three methods that most people would use to get the job done: chemical stripping, thermal cleaning, and sandblasting. Let's delve into them to determine if they are the perfect solution for your project.

1. Chemical Stripping
This method involves the use of solvents or paint strippers that are applied to the powder coating's surface. That being said, this method is suitable for coats that are not too thick and have good adhesion to the substrate.
Customarily, chemical stripping is done in a spray booth. The powder coating is then subjected to a chemical degreaser, which breaks down the coat particles into a powder form that can be easily washed away.

2. Thermal Cleaning
Thermal cleaning uses extreme heat to soften powder coating and make it easier to remove from the surface. Generally, there are three types of thermal cleaning processes.
Burn-off stripping – This involves heating powder coating in a furnace and then scrubbing off the powder.
Bake-off stripping – For this method, the coating is heated in an oven, and it will then flake off.
Fluidized bed stripping – As the name suggests, this technique uses a fluidized bed of media to agitate powder coating until it is detached from the substrate.
3. Sandblasting
This might be the most common method that people use to remove powder coating, which involves the use of high-pressure abrasive particles, such as aluminum oxide.
Sure, these three powder-coating removal methods work. But here's the catch—they may not be your best option if you want a quicker, safer, and more efficient way to get the job done.
For example, chemical stripping uses toxic chemicals that can be dangerous to your health and the environment. Thermal cleaning, on the other hand, involves extreme temperatures that can damage the material being worked on, not to mention that it can be pretty expensive. And lastly, sandblasting is known to be labor-intensive and can be quite messy, creating a lot of dust, which is why it's not the most ideal technique.

Introducing Dustless Blasting: A Newer and Better Way to Remove Powder Coating
If you want to make powder coating removal more manageable and safer, dustless blasting is the way to go! It uses media that creates a fine mist of water that can easily strip off powder coats without damaging the underlying substrate.
Plus, this method generates no hazardous waste or residue—its cleaning capabilities are just as effective, if not more. And, the best part? It's faster and more cost effective than traditional methods of removing powder coat, allowing you to get the job done in no time.
So, when it comes to powder coating removal, don't settle for anything less—go with dustless blasting and say goodbye to powder coatings in a breeze!
Hire the Experts in Dustless Blasting Today!
For the best powder coating removal services, look no further than the experts at Minutemen Mobile Blasting, LLC. We use the latest paint removal and surface preparation technologies to ensure the best results.
So, don't waste any more time with the traditional powder coat removal methods—give us a call and experience the efficiency of dustless blasting today!