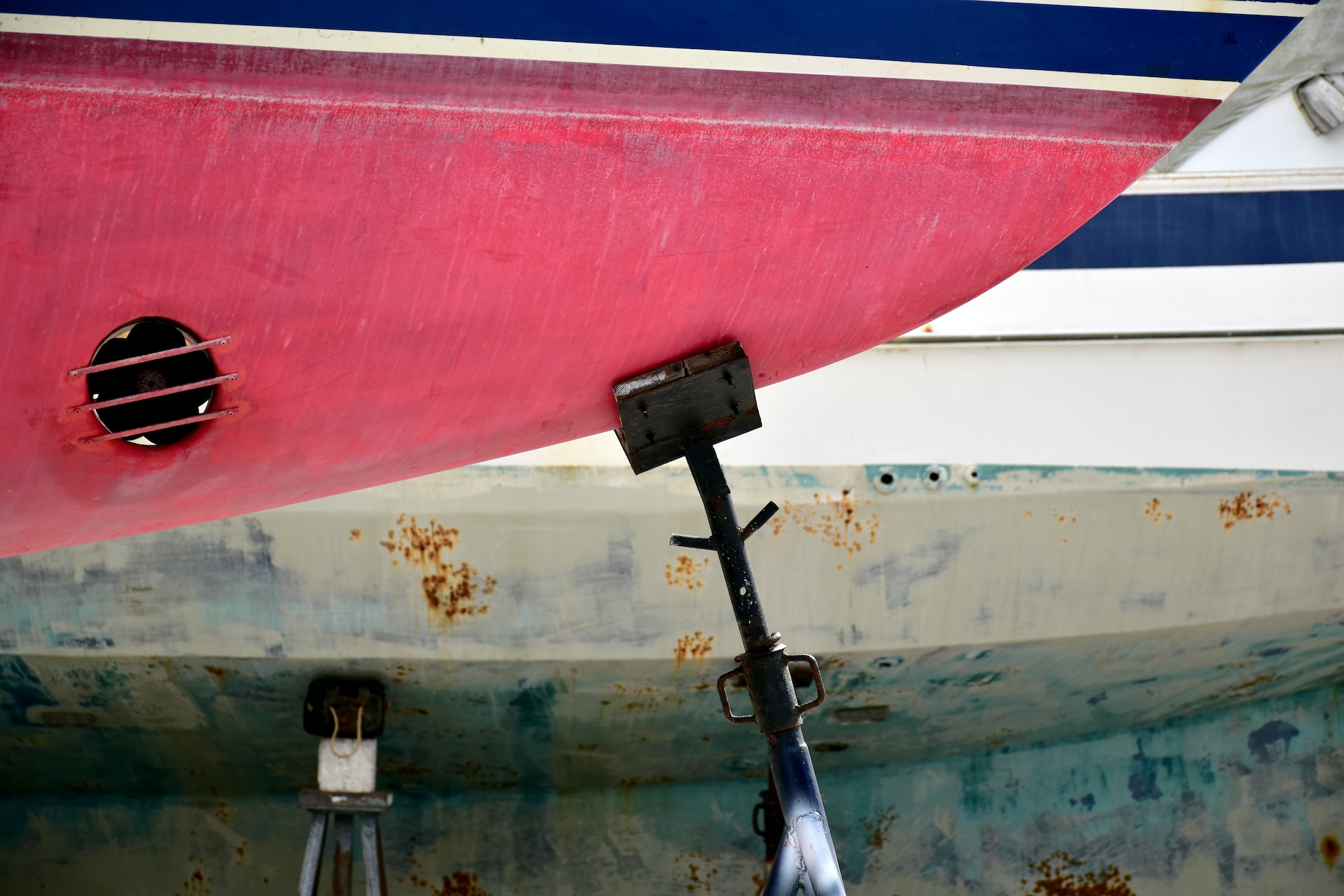 Boat Bottom Paint Removal Procedure: How to Do It
If you're an owner of an old boat, you might already be in for a giant project. Most likely, it already has some gelcoat blisters hidden under the bottom paint that, if left unattended, could spread and eventually compromise hull integrity and boat speed. So, it is high time to treat it!
If you have the time, you can do the bottom paint removal yourself. Here are the steps that you should take.

Step 1: Assess the Condition of the Bottom Paint
Before anything else, you should assess the bottom paint to determine its thickness, the number of layers that need to be removed, and its general condition.
Take note of any damaged areas or blisters that need special attention. This will help you plan what strategy and techniques you should use in the following steps.

Step 2: Get the Necessary Equipment
Buy the bottom paint removal supplies that you need. These include a sanding block, sandpaper, a bottom paint remover or stripping gel, brushes, nylon pad, and protective gear, such as a breathing mask and a pair of gloves.

Step 3: Begin Removing the Paint
Start by scraping off as much of the paint as you can with a sanding block. Make sure to scrape slowly and carefully so that you don't damage any areas of the boat.
This part of the bottom paint removal process could take some time, as the layers are usually quite thick. And depending on the size of your boat, you may need to spend several days on this task.

Step 4: Apply the Paint Remover or Stripping Gel
Coat all areas evenly with a brush and allow the paint remover or stripping gel to sit for around 10-15 minutes before scrubbing it off with a nylon pad or bristle brush.
During this process, you should keep an eye out for any hidden blisters, as they might require more attention.

Step 5: Sand the Surfaces Again
After removing the bottom paint with the remover or stripping gel, it's time to sand the bottom of your boat again. Use 120-grit sandpaper and start sanding in circular motions. Make sure to cover all spots evenly.

Step 6: Clean and Rinse
Once done with scraping the bottom paint off and removing the residue, it is time to clean up the mess! Vacuum away dust particles and debris before finally rinsing down your boat bottom with fresh water.
After completing all these steps, you can now apply a new bottom paint for your boat!

A Newer and More Efficient Way to Remove Bottom Paint
Bottom paint removal is a doable project if you have enough time. But as you can see, it is labor-intensive. Not to mention that it is costly. Fortunately, there is one easier and quicker solution for it—dustless blasting!
With this method, you can complete your bottom paint removal project in less time and with far less effort. It also doesn't produce any dust, so you don't have to worry about the hazardous particles released in the air.
So, if you're looking to do it in an environmentally friendly way that doesn't cost too much, then dustless blasting is the way to go!

Hire Our Mobile Dustless Blasting Service Now!
Here at Minutemen Mobile Blasting, LLC, we know bottom paint removal like the back of our hands. From surface preparation to total paint stripping, we have it covered. Let us do all the heavy work for you and get your boat looking good as new in no time. Contact us today to get started!